MicroLot Lotto 2000: A Lottery Simulator Program
Screen Shots
---
Here are some of the screen shots of MicroLot Lotto 2000
This page doesn't take long to download. Due to the size of the download, the graphic quality is of slightly poor quality than the real thing. By the way, the numbers of the top left hand corner of the screen is set to two different lotteries and can be switched between them, without manually loading each one up. This needs to be preset in the Set Draw option.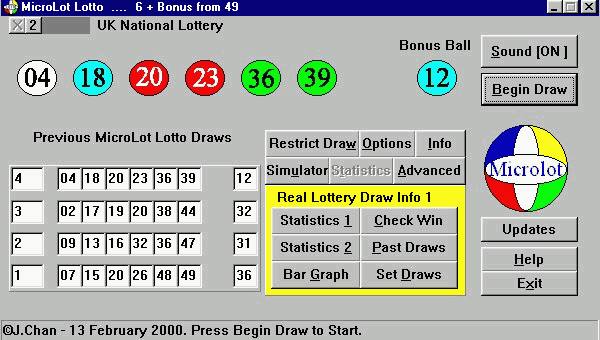 The Start Screen
---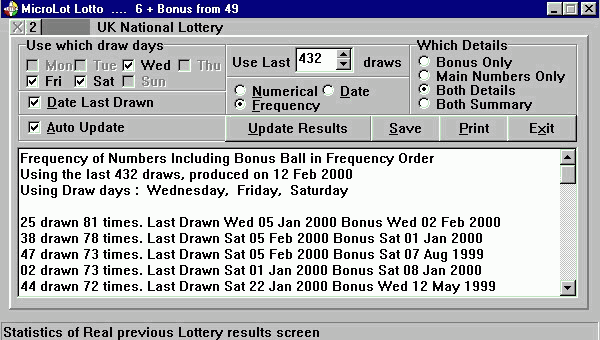 The Statistics Screen. Shows numbers in Numerical Order, Frequency Order, Date Order, and also use which days you want, how many draws used, show main numbers only, bonus numbers only or both.
---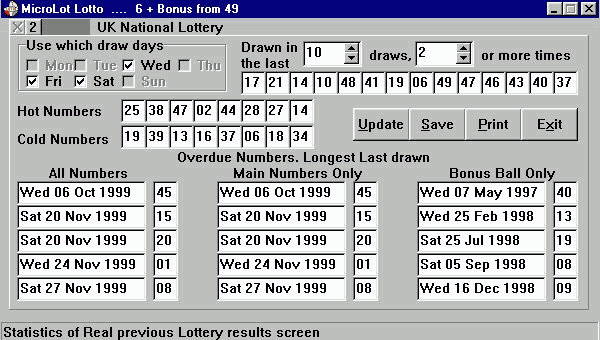 Shows Hot and Cold Numbers, Overdue Numbrs, Numbers drawn in the last few draws. 10 draws as default.
---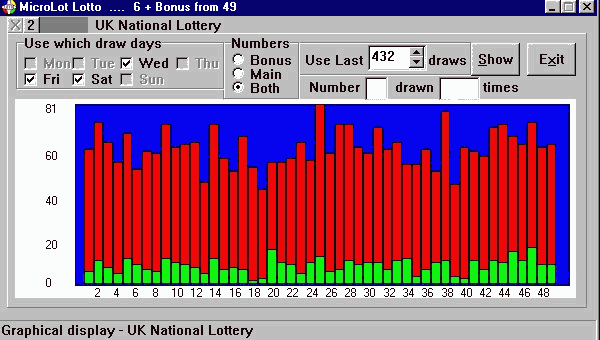 Shows the numbers in graph format. Red are main numbers and green as bonus numbers. You do not have to use the bonus number option if the lottery doesn't have the bonus ball.
---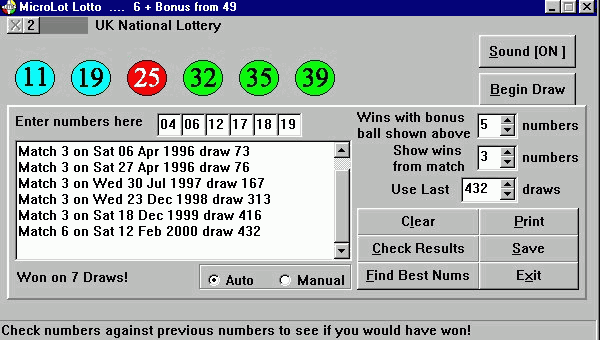 Shows how many times the numbers you entered matches the draws in the past. In the above example, 03,10,11,27,47,49 came out on the Saturday 10 January 1998 UK draw and the screen indicates that is has matched 2 draws at 3 balls and 1 draw at 6 balls, which was the draw day. Pressing the find best nums button maximise the chances to get more wins.
---
Enter your draw results at any time.
---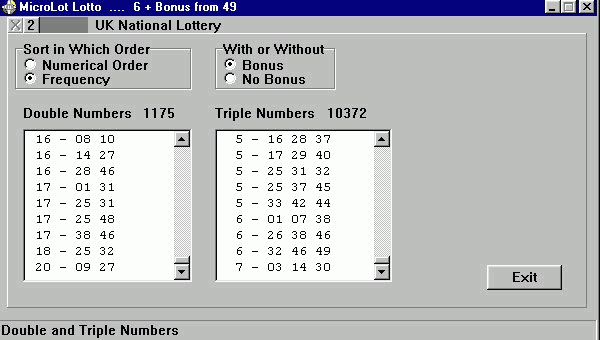 See what the most common double or triple number in any lottery draw. Bonus ball can be switch off.
---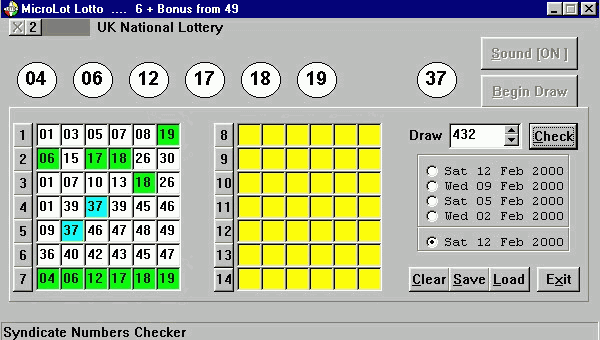 If you have a syndicate running or buy so many tickets that checking them takes too long, now you can MicroLot Lotto 2000 to do all the hard work for you. Not only the latest draw, but all the previous draw too!
---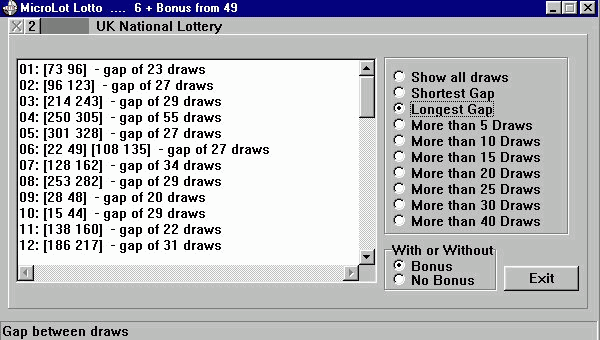 See which numbers has the longest gap between draws or a gap above a certain number, eg. 10, 20, 30 or 40
---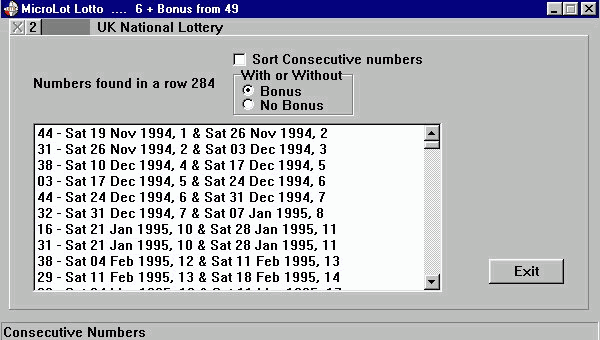 See numbers which appears in consecutive draws
---

---
You're Visitor Since 1 December 1996
This Page Last Updated
07 June 2012
To email me, please click here