Junior Eurovision Song Contest 2017 Details Page
---
For all those people who are interested in the Junior Eurovision Song Contest, here are the details for 2017.
Links to other Pages. More Links at bottom of page.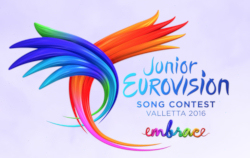 The 15th Junior Eurovision Song Contest will take place in Georgia on Sunday 26 November 2017. The contest will be approx 2 hours and 30 minites. This is the first time the contest is held on a Sunday and it will be broadcast in the afternoon, to suit family viewing.
More details to follow later in the year
---
The full jury score sheet can be downloaded from here, including the entries. Please click here for details.
---
You're Visitor Since 1 December 1996
This Page Last Updated
23 April 2017
To email me, please click here